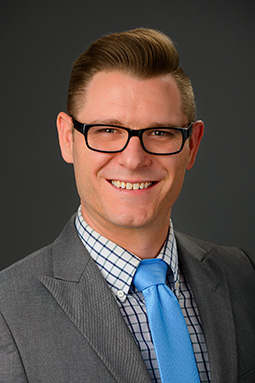 Admissions
State of Iowa
State of Minnesota
Kendall has been practicing law for over two years, focusing his practice on real estate, trademark and corporate law. Prior to becoming an associate attorney, he was an award-winning news and sports reporter for newspapers in New Hampshire and South Carolina.
Kendall is a graduate from the University of Iowa, Juris Doctor, with distinction. He was a three-time recipient of Dean's Award for Academic Excellence, was a member of the University of Iowa College of Law National Moot Court Team, Moot Court Board—Van Oosterhout-Baskerville coordinator—and a student note and comment editor for the Journal of Corporation Law. Kendall is also a graduate of Boston University with a Masters of Science, with distinction, in journalism and a graduate of the University of California, Los Angeles. Kendall has also volunteered with Big Brothers Big Sisters of Johnson County, Iowa.
In his spare time, Kendall enjoys a variety of books, running, daily exercise, hiking, baking, watching sports and even woodworking. He is also a singer and former member of an award-winning vocal group and plays the viola. He and his wife enjoy playing board games and taking their dogs for long walks.
Practices
Real Estate +

Commercial Leases
Compliance & Permitting
Eminent Domain
Financing
Housing & Community Development
Land Use
Purchase Agreements
Title Services (including closings, opinions and insurance)
Industries
Client Results Coming Soon.